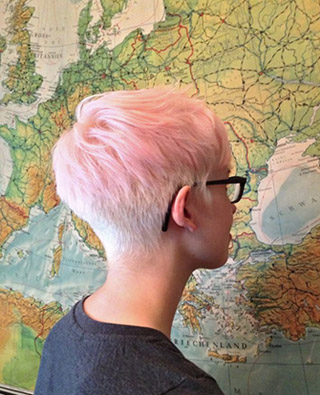 Hello!
My name is Kali Ciesemier (
Kali sounds like "Cali" and Ciesemier rhymes with "Cease-fire"
) I'm a freelance illustrator newly based in New York with a love of color and the fantastic.
I taught illustration from 2009-2013 at my alma mater, the Maryland Institute College ofArt, and have worked on a wide variety of projects!
My clients include
Amtrak, the Boston Globe, Cartoon Network, Google, Harper Collins, LA Times, the New York Times, the New Yorker, Scholastic, and United Way. I have also previously worked as a concept artist for Big Huge Games.
My work has been recognized by
the Society of Illustrators, Spectrum, and American Illustration.
I have spoken at
the Society of Illustrators on the
"First Four Years"
panel, Light Grey Art Lab at the
"Resolve to MAKE: 2013"
workshop, Winthrop University as the
GD/IL commencement
speaker, and Small Press Expo 2013 on the "Illustration as Profession and Practice" panel.
CONTACT:
kali@ciesemier.com
630-335-9384


Project Management by The Loud Cloud
www.theloudcloud.com
415-246-8390
joshua@theloudcloud.com
All images © Kali Ciesemier 2013, do not use without permission.
Made by Galleria.